Europe is home to some of the most stunning and luxurious ski resorts in the world. For skiing enthusiasts, the amount of snowfall is a crucial factor in determining the quality of their skiing experience.
In this article, we will explore the snowiest and best ski resorts in Europe, where you can expect an unforgettable winter vacation.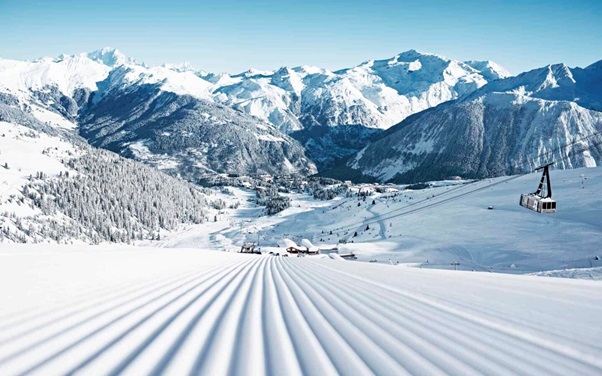 Image Source: www.firefly-collection.com
France
Tignes
This ski resort in the French Alps, is known for its extensive terrain, friendly atmosphere and wide range of facilities. The resort has 300 kilometres of slopes available to skiers and snowboarders and an average annual snowfall of 555cm.
Val Thorens
This destination in Les Trois Vallées is quite popular and one of the biggest ski regions in Europe, with the lift-connected 3 Vallées delivering 600 km of ski runs. There are 32 modern lifts allowing easy access and for you to spend far more time on the slopes. Between November and May, expect great snow conditions across 78 pistes. The pistes offer a mixture of slopes for varying levels of experience: green, blue and black.
Val d'Isère
Val d'Isère is known for its reliable snowfall and vast skiing terrain. It offers a reliable skiing experience with an average annual snowfall of 463cm. The resort boasts high-end accommodations offering top-class amenities and services. Apart from skiing, visitors can enjoy snowshoeing, ice climbing, and dog sledding.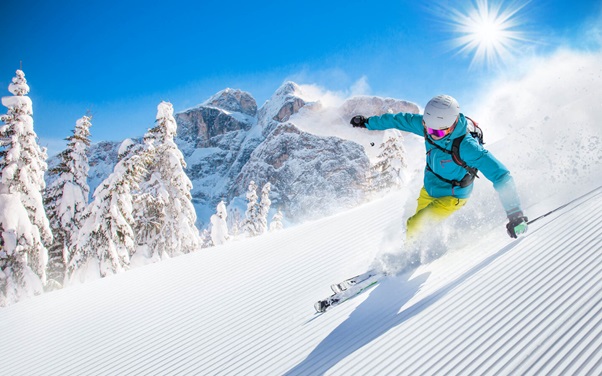 Image Source: www.firefly-collection.com
Switzerland
Verbier
In Switzerland's Valais canton, Verbier is a popular destination for skiing aficionados. The resort receives an average of 409cm of snow annually, ensuring consistent skiing conditions. Luxury chalets and hotels bring a luxurious stay to the resort. Verbier also offers a vibrant après-ski scene with many bars, restaurants, and clubs to unwind after a day on the slopes.
Gstaad
Gstaad, a picturesque village in the Swiss Alps, offers a luxurious skiing experience with an average annual snowfall of 378cm. Gstaad also offers a range of activities such as ice climbing, winter hiking, and horse-drawn sleigh rides.
Zermatt
Famous for its view of the iconic Matterhorn, Zermatt is a premier ski destination in Switzerland. With an average annual snowfall of 300cm, it offers excellent skiing opportunities. The resort provides top-notch amenities and services. Tourists can also indulge in delicious meals, shop, and soak up the pleasant car-free village atmosphere.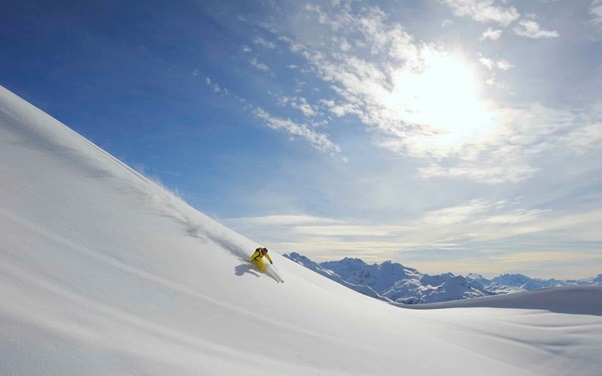 Image Source: www.firefly-collection.com
Austria
Lech Zürs
Lech Zürs, in the Arlberg region of Austria, provides skiers with an abundant snowfall, averaging 409cm per year. The resort features high-end accommodations for a memorable stay. Lech Zürs offers a variety of winter activities, including heli-skiing, snowshoeing, and cross-country skiing.
St. Anton
St. Anton, found in the Tyrol region of Austria, is renowned for its impressive snowfall and picturesque landscape. The resort receives around 352cm of snow annually, providing optimal skiing conditions. Luxurious accommodations ensure a plush stay for guests. St. Anton also offers a lively nightlife scene and off-slope activities like tobogganing and winter hiking.
Europe's snowiest ski resorts offer excellent skiing and extravagant accommodations. Are you an avid skier or simply looking for a winter wonderland getaway? These are the best ski resorts in Europe and are sure to provide an unforgettable experience.
Visit and create lasting memories in these beautiful snowy European destinations.